Are you unsure how to export G Suite emails to PST? And you want to know how to export a single G Suite user or multiple domain users? Then keep reading to get a professional solution for both single and bulk user accounts at the same time.
G Suite is an excellent email application for small and new businesses. It includes Google Docs, Google Photos, Google Meet, Sheets, Slides, and many other powerful productivity hubs. It enables a user to manage his emails, contacts, documents, and presentations via the internet.
One reason to export Google Workspace emails to PST and save data from the cloud to a desktop for offline access. Because they are two different platforms, it is obvious that migrating from Google Workspace to Outlook is difficult.
We have described the top two methods for exporting g suite email to pst for single and multiple-account users.
#1 Export G Suite to PST manually
The steps below will show you how to export a single user's g suite mailbox to pst. However, in order to use this solution, you must first install the Outlook application on your system. If you do not want to install Microsoft Outlook, use the Google Workspace Migration tool.
Phrase 2 – Set up your G Suite account in Outlook
Open MS Outlook >> File >> Add Account and add your email address and password to G Suite.
Wait for hours for G Suite Inbox emails to sync in Outlook. Allow access in the permission window if two-step verification is enabled.
Navigate to File >> Open and Export >> Import/Export in Outlook.
Tap the "Next" tab after choosing "Export to a file" in the "Import and Export Wizard" box.
After creating your collection, choose "Microsoft Outlook File (.pst)".
Choose the mailbox folder to which you want to export Google workspace emails to PST.
Press the Confirm button after choosing the desired output folder.
Finally, navigate to the location you specified to locate your PST files containing G Suite emails. The manual export of the G Suite inbox to PST has been completed.
#2 Without Outlook, export G Suite Email to PST.
The manual trick is a difficult task. That is why you should be aware of the one-stop dependable solution for exporting G Suite mailboxes to PST files.
WholeClear Backup G Suite to PST Software is a potential solution for directly transferring emails, mailboxes, folders, and other data from the Google Workspace account to PST. It has a straightforward and user-friendly interface. You can use this software to export specific folders from G Suite to Outlook PST. Furthermore, you can sort G Suite emails by filtering them by date, too, from, or subject for the task. The best part is that you don't even need to install anything else to export g suite emails to pst.
How to Export Google Workspace Email to PST in a Single Step
Please test the software's functionality with the G Suite to Outlook PST Converter tool's demo version. It is completely free and allows you to export a limited number of G Suite data items to your Outlook account. When you are completely satisfied, you can purchase the product's license keys.
To begin, download the software and enter your G Suite account information, including your email address and password.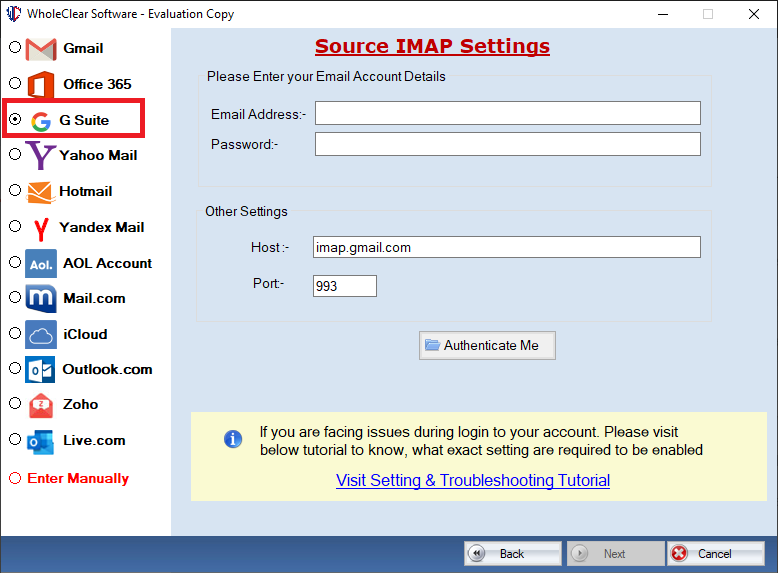 Take Note: Use Batch Mode, especially when working with the G Suite admin console. Upload a .csv file containing the credentials for multiple user profiles and then click Login.
Users can export g suite emails to PST by selecting multiple mailboxes at once. Select PST as the saving format.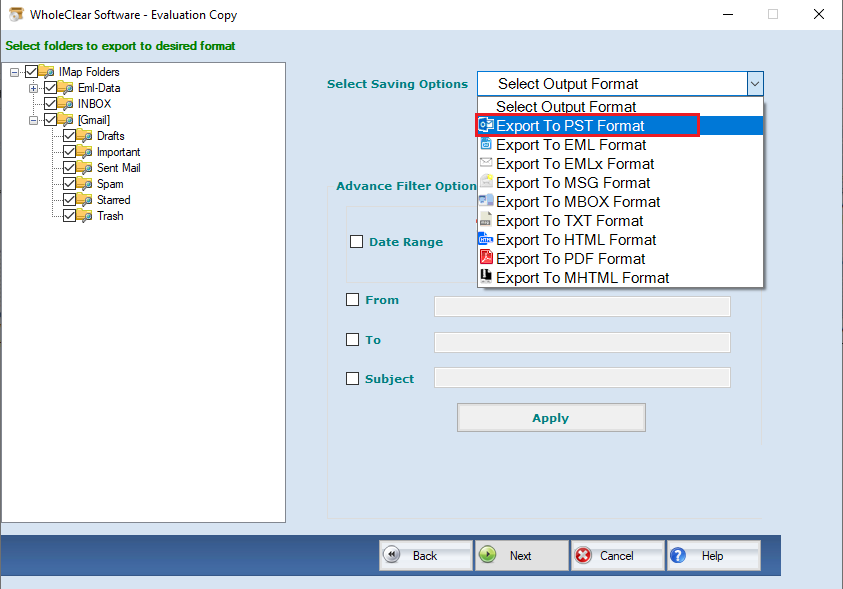 To select a location for the resulting data, click the "change" button.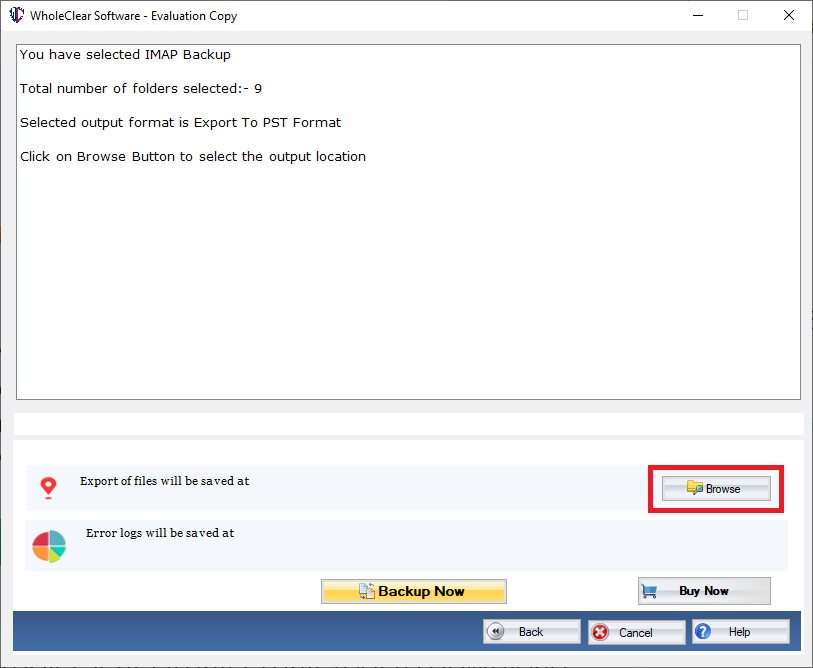 Users can also organize their emails by selecting "Filter" and then selecting "Backup."
The G Suite email export to PST process began. In the software interface, users can view a live conversion report. When finished, you receive a message and press the Ok button.
Congratulations! You've just switched from G Suite to PST.
Now you can sign in to your Outlook account and import the PST file into Outlook using the Import/Export option.
The Tool's Distinctive Characteristics
The recommended software performs the entire task through a user-friendly, simple-to-use interface.
Email Migration for a Single/Multiple User Account.
(a) Single-user account email conversion: To export Google workspace emails to pst, simply enter your G Suite email account details.
(b) Email conversion for multiple user accounts: You must upload a CSV file containing the details of multiple G Suite accounts, such as email address and password, accomplish this.
Exclude Unused Data Items: When migrating from Gmail to Outlook, users can exclude unwanted folders such as junk folders, sent items, personal folders, and so on.
Conclusion
If you need to export g suite emails to pst format for any reason, use professional software. Using the top two tricks mentioned in the previous blog can help you easily export google workspace email to pst. This tool is free of bugs and errors. That concludes this guide.